So, apparently the new Penguin Anthology of Twentieth-Century American Poetry, selected and edited by Rita Dove-- former US Poet Laureate, not to mention Akron home-town girl--has been attracting some vicious reviews over her choice of which poets, and which poems, represent the 20th century, centered on Helen Vendler's slam review in The New York Review of Books, asking
"Why are we being asked to sample so many poets of little or no lasting value?"
Enough fire has been drawn to attract the attention of the
Chronicle of Higher Education:
("Bloodletting Over an Anthology").
John Olsen,
in the Tillalia Chronicles
, calls the anthology flightless, and says "
The Penguin Anthology of 20th Century American Poetry
is such a travesty, why bother to say anything about it at all?" He goes on to comment "in view of what a hideous and psychotic landscape the United States has become, should it be that surprising that an anthology of American poetry would exclude, oh, I don't know,
Howl
?"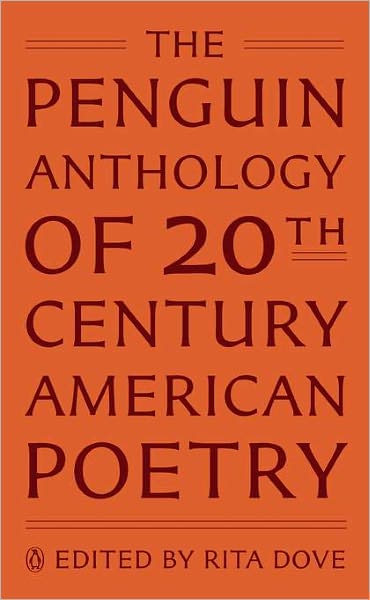 In the Kenyon Review's blog, poet Amit Majmudar suggests that the problem is that "its title is at odds with its nature." He suggests that the volume might have been fine if it were just Dove's selections of poems she liked, but for an anthology with pretense to some scholarly value as an overview of the century, "the volume comes to seem biased to the point of scholarly unreliability."
Inclusivity, exclusivity... is it really a "dubious and incoherent selection from the country's last century of verse."?
Whoa. So much attention! Everybody loves it when poets fight.