Last May, some of the best poets in Cleveland were invited to compete in the
Best Cleveland Poem contest
, and the top poets were invited to
perform their poems for an audience
at Willoughby Brewing Company.
Now, Crisis Chronicles Press has published
Songs in the Key of Cleveland: An Anthology of the 2013 Best Cleveland Poem Competition,
featuring the best poems from the contest.
The anthology has poems by by Catherine Criswell, Katie Daley, T.M. Göttl, Dianne Borsenik, Geoffrey Landis, Joshua Gage, Terry Provost, Jack McGuane, Ruth J. Coffey, Martin Snyder, Jeffrey Bowen, Mary A. Turzillo and Ray McNiece.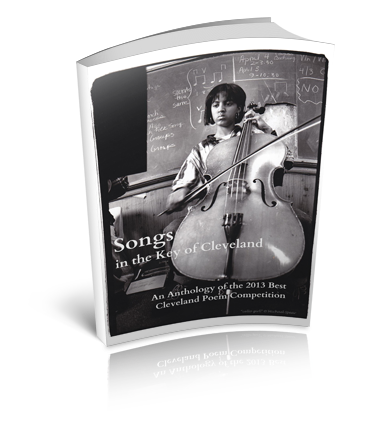 to get a copy: order directly from
Crisis Chronicles Press
, or ask at your local poetry-friendly indie bookstore (like maybe
Guide to Kulchur
, on the west side, or
Mac's Backs
, in Coventry)
The official book launch will be March 3rd reading at the "Mondays At Mahall's" reading series (first Monday of every month, 7:30 – 9:30pm, at
Mahall's 20 Lanes
, 13200 Madison Avenue, Lakewood). See you there?