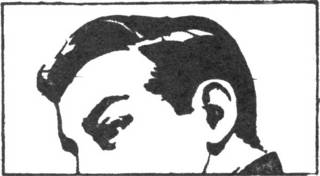 It's hard to figure out
how much poetry is being published in America
. When I suggested to Michael Neff, founder of Web del Sol, that anyone can start an online journal for $100, he pointed out that anyone can start one via a blog for nothing. If current trends persist, the sheer amount of poetry "published" is likely to double, quadruple, "ten-tuple" in the decades ahead.
Moby Dick Abridged
In the vast whiteness
a white speck appears to move.
Perhaps it's nothing.
-- Ravi Shankar
from the current issue of
Now Culture
featuring short poems
From the annals of Life Magazine -
Famous Literary Drunks & Addicts